At Häcker Kitchens, anything is possible. At our Dubai showroom you can select from a virtually limitless array of materials, colors, stones, finishes, and more to create a kitchen that inspires the imagination.
The style of your kitchen is a highly personal decision. Häcker's vast assortment of materials allows you to design a kitchen in any style that reflects your aesthetic and desires. Our Style Spectrum serves as a reflection of the most requested designs. These categories serve as a guide for prospective customers, but do not limit what is possible at Häcker in any way.
Classic Elegance
Feelings of nostalgia and comfort are evoked by Classic Elegance kitchens and their timeless style. The use of natural materials and soft colors results in traditional comfort that is elevated with state-of-the-art technology.
Common elements
framed doors (including Shaker)
traditional handles and knobs
colored metals such as gold, copper, brass, and nickel
natural wood
soft colors
ornate worktop profiles/edges
open shelving
ceramic sinks such as butler, farmhouse, and Belfast
traditional tap styles
cornices and pelmets
segmented sections
pilaster columns
tongue and groove panels
decorative mantles
antique glass
large appliances/exposed appliance fronts
Contemporary Classic
Contemporary Classic kitchens step into today's world of style while retaining the cosiness of traditional design. Applying modern touches to evolve classic design while retaining its charm results in a beautiful kitchen that will remain timeless.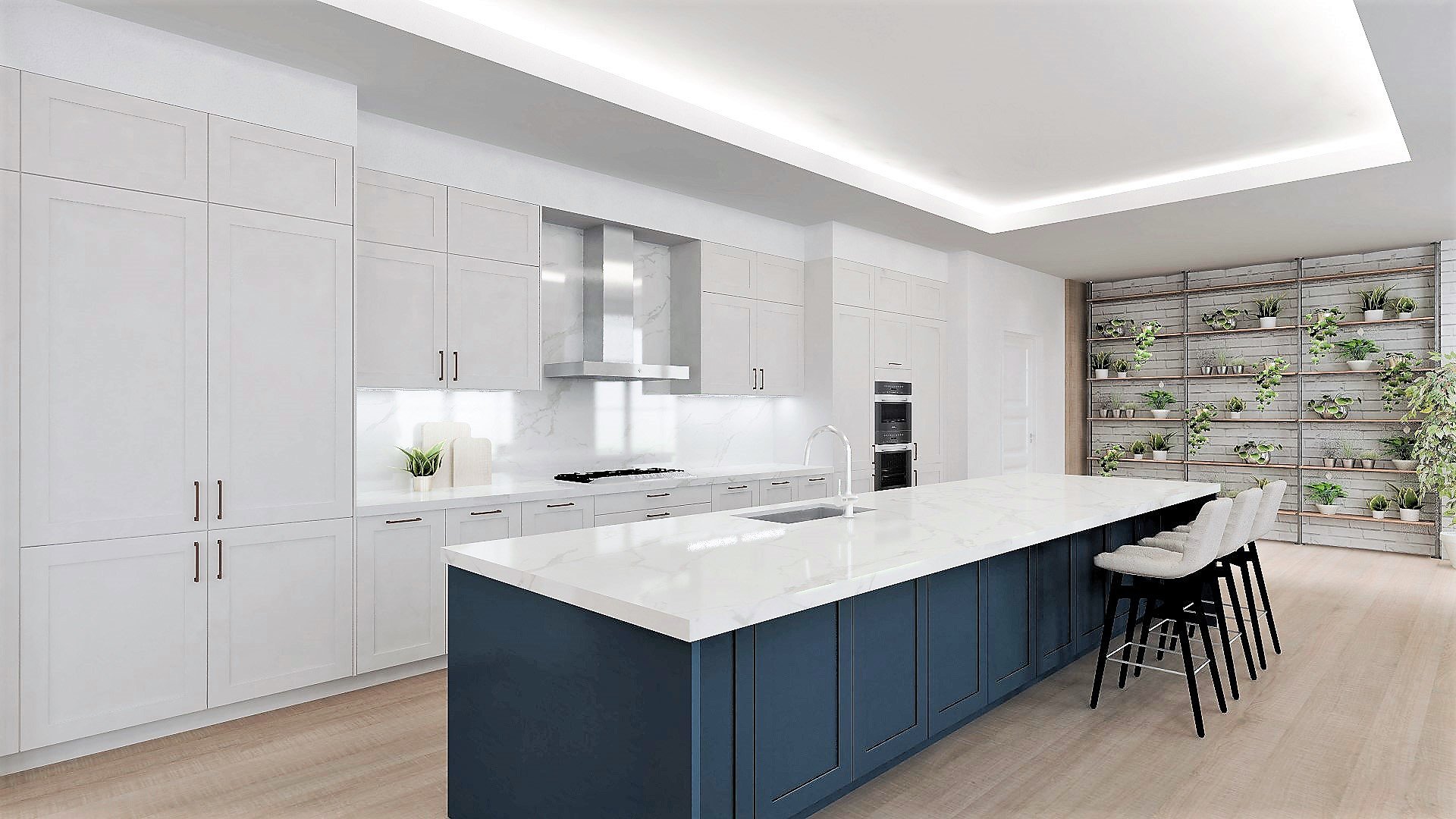 Common elements
less ornate than a Classic Elegance kitchen
cleaner lines
soft colors for cabinetry (pastels, creams, white)
most commonly use handles
mixing door styles with handle styles (traditional with modern or vice versa)
colored handles and hardware
integrated sinks
no pilasters
simple glass fronts
wood accents
veined worktops
straight edged worktops
Effortlessly stylish, Modern Eclectic kitchens bend the rules to blend seamlessness with trending design. Often marrying multiple styles, Modern Eclectic does not limit itself to guidelines, but instead reflects personality through design in whatever way necessary.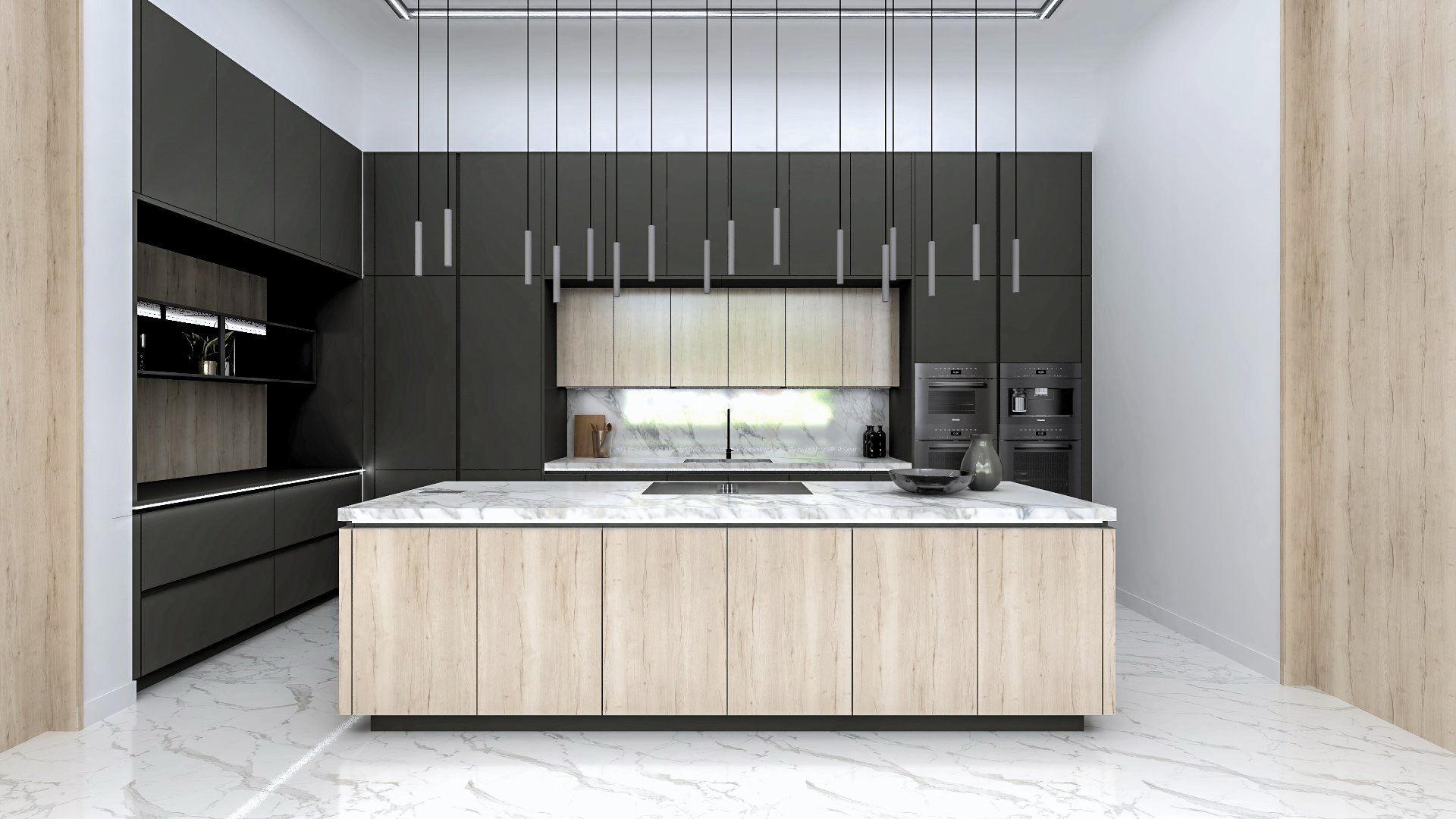 Common elements
handleless
bold choices
contrasting use of materials and colors
urban or industrial styles
wood accent
colored glass
Seamlessly Modern
Uninterrupted lines and clean simplicity are the hallmarks of Seamlessly Modern kitchens. A dream for purists, these highly functional spaces are defined by a streamlined look combined with the world's best technology to create the perfect canvas for culinary adventures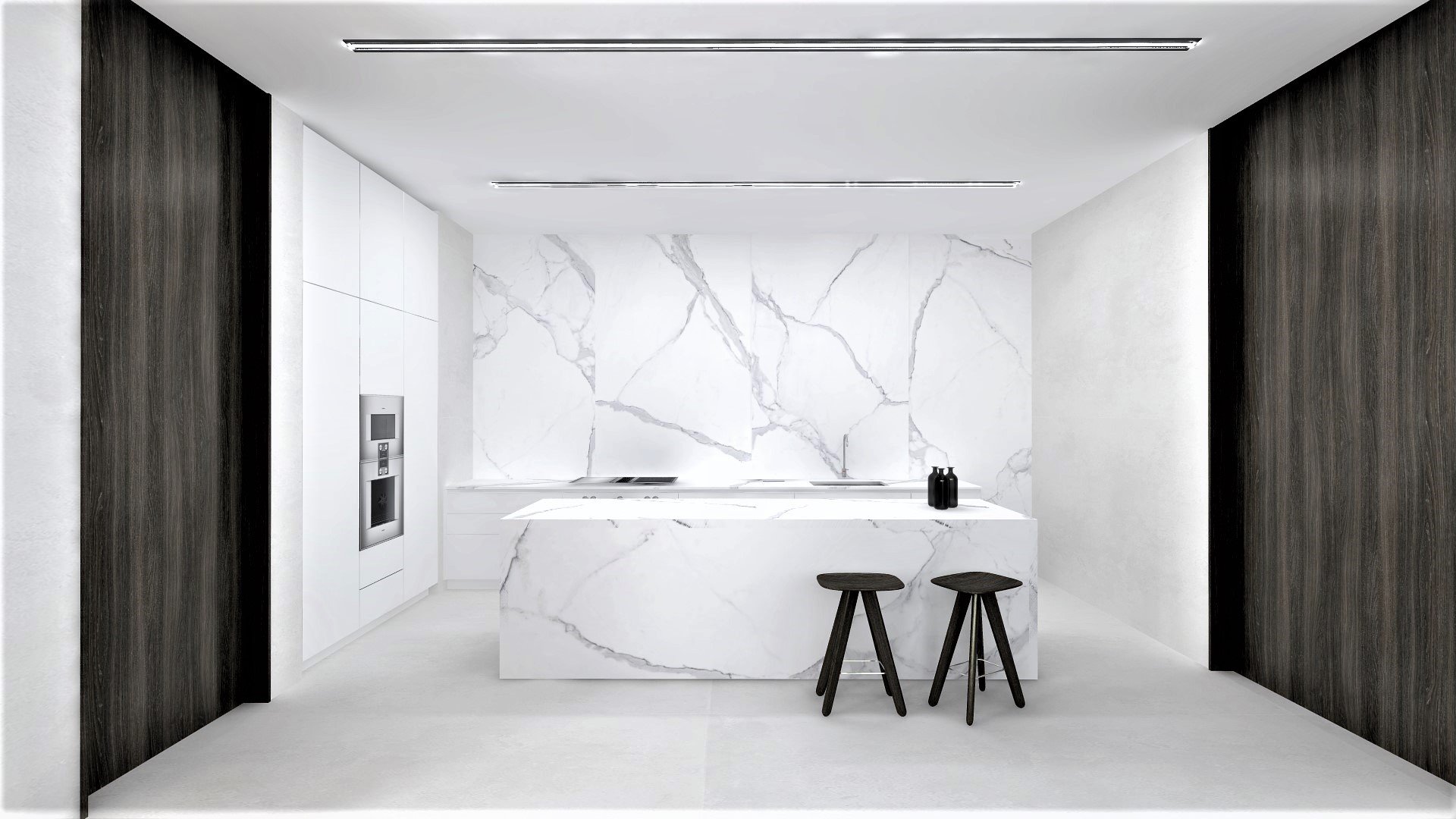 Common elements
handle-less doors
1 to 2 colors maximum, with white being most common
subtle and integrated lighting
stainless steel
glass
high gloss or matte lacquered fronts
fully integrated accessories and appliances – no exposed fronts
---
These style categories are a springboard to begin the discussion with your experienced kitchen designer. Make a note of the elements that appeal to you and our team at Häcker will be able to guide you to the kitchen of your dreams.
Häcker Dubai is located in Al Barsha 1 on Sheikh Zayed Road.
Contact us today to get started on your kitchen journey.